BE 4.0 Trade Fair – The partners of the EUROPEAN AUTOMOBILE POLE project await you at their stand (F26)
BE 4.0 – 30th November and 1st December 2021 – Mulhouse (France)
The partners of the PAE project are looking forward to welcoming you at their booth at the Industries du Futur BE 4.0 fair on 30 November and 1 December 2021 at the Parc Expo in Mulhouse.
Meet us to find out about the latest developments in our project and to learn more about the upcoming events in 2022 for companies in the automotive sector in the Greater Region (Saarland-Rhineland-Palatinate/Grand Est/Wallonia/Luxembourg).
The PAE partners will also present their white paper MOVE FUTURE | Horizon 2025-2035 on key trends in the automotive industry at a conference entitled "The future of the automotive industry in the Greater Region lies in Industry 4.0", which will take place at Salle Neptune on 30th November at 16:30. After the conference, a cocktail will be held at the project stand.
More about the BE 4.0 Industries of the Future exhibition
In the heart of the Grand Est region, partner of the French Fab, the BE 4.0 Industries of the Future trade fair will take place in Mulhouse, a city labelled Territoires d'Industrie.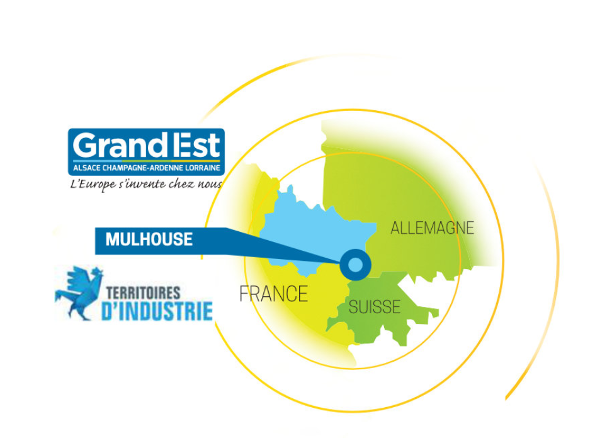 As the leading French region in terms of industrial investment (automotive, energy, food processing, etc.), the Grand Est is the benchmark region for Advanced Manufacturing.
Located at the crossroads of French, German (Industrie 4.0) and Swiss (Industrie 2025) strategies, BE 4.0 is business oriented. It brings together industry leaders, trade experts and start-ups to give you the opportunity to discover technological solutions, new products and innovations…
Born from the will of the industrialists of the Mulhouse region to drive the industry of the future, BE 4.0 continues to grow, bringing with it a solid and dynamic community of industrialists.
> More information about the exhibit (industriesdufutur.eu)